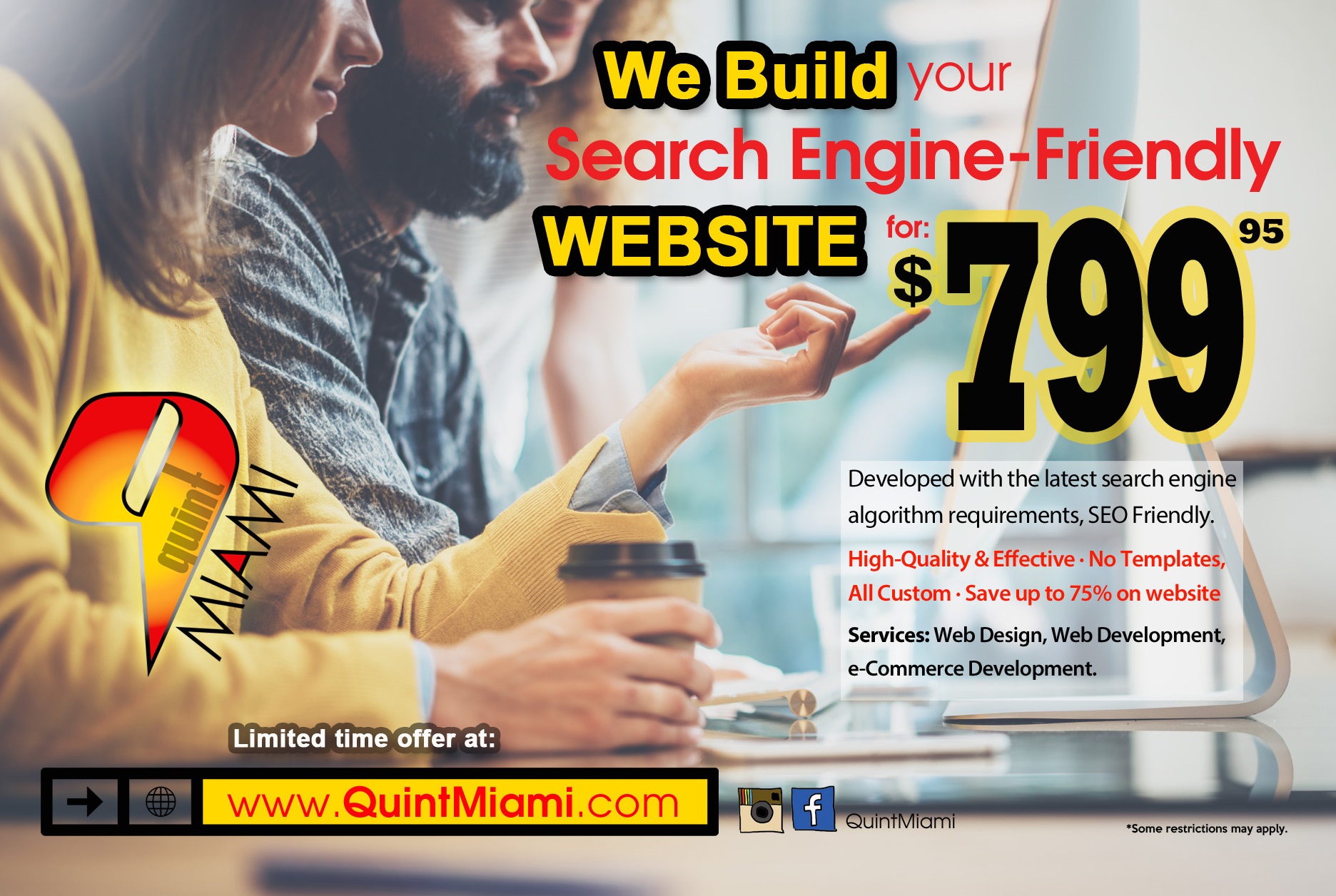 Limited Time Offer:
Build a Search Engine-Friendly Website
for $799.95
Developed with the latest search engine algorithm requirements, SEO Friendly.
High-Quality & Effective · No Templates, All Custom · Save up to 75% on website.

Package includes:
- Attractive and affordable 4-links landing page site that can be easily promoted and optimized, Responsive Web Design (RWD).
- Custom-made organic-SEO HTML landing website from scratch.
- The site will be built in one language.
- 10 Photos Royalty Free Standard License included.

Not Included:
- Website Hosting 1 year services with up to 3 emails accounts.
- Website content.

More Services:
Web Design, Web Development, e-Commerce Development, Hosting and more.

*Some restrictions may apply.
Limited Time Offer:
1000 Business Cards
As Low As $65.00
1000 Premium Quality Business Cards

2" X 3.5" 16PT Matte / Dull Finish or Glossy Business Cards.
Run Size: 1000
Print/Color Type: 4:4
*Turnaround: Next Business Day.


*Turnaround Time:
The accumulated time between receipt of an order and completion of the finished product. Here at Quint Miami we offer different types of turnaround depending on the product, we have Next Day, 2-4 days, 5-7 days and 7-9 business days turnaround.

Artwork not included.